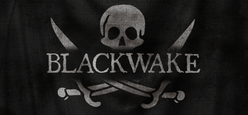 BlackWake Server Hosting
In this naval FPS, you can play the role of a pirate, or a navy soldier. Take on the role of captain, customize your ship and more.
With up to 54 players on multiple ships, and full character customization, Blackwake is poised to be an instant best seller.
When you experience our GSK Blackwake server hosting, and see you can Rent a Blackwake server in minutes on the GameServerKings network, and be playing before you know it.
Your server will be delivered instantly after your payment.
Features
99.99% uptime
Fast Servers
No lag
Multiple Game Modes
Server Specifications
Each of our servers comes with ATLEAST (but very often even better) the following specs:
64GB Ram
Multiple SSD Drives, ensuring your server is very fast and letting you store even your biggest maps.
A quad core CPU with atleast 3.6GHZ clock speed
In other words, our servers are amazingly fast, and we'll run your server 24-7 with no lag.
If you are looking to move from another host, we can help you do this free of charge. Simply contact support after your purchase and we'll take care of moving your files over to us.
If you have any questions, feel free to ask us via our 24-7 Live Chat.
If you require advice or assistance with placing an order or with your server, please contact our 24-7 live support by clicking the button in the right bottom corner of this webpage.
Prices are visible in the right top corner.