How to reset your Configs if they break
If your Configs are broken this is the right article! The Starbound configs are very tricky, making a mistake could reset them. Here's how to restore them.
Opening Configs & Accessing the old file
Visit your GSK Manager at https://manager.gameserverkings.com
Sign in with the TCAdmin login information you received in your signup email.
Press Game Services on the left side of the control panel.
Click your Starbound Server.
Now press "Configuration Files"
Search for storage/starbound_server.config and click the [ Text Editor ] button

7. Now you can see things like "gameServerBind" : "::", and "queryServerBind" : "::", etc. If they are empty, this means Starbound has reset your Configs. This happens because Starbound wants to prevent your Server from bigger errors.


8. Click back to the Game Services tab and select your Server, and then click the File Manager: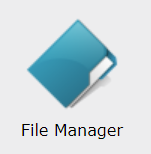 9. Find the Data starbound_server.config.old and download it:

10. Open the file with a Text Editor of your choice.
Removing the Issue
11. Now you need to remove your mistake. As an example, we'll use this line:

> Because Starbound doesn't know how to use this on the Server, it will force a reset.
12. Once you've located and removed the problem, copy your fixed Configs.
13. Head back to your File Manager and replace the broken Configs with the fixed Configs.
14. Now save it and restart your Server. The new Configs will load and you'll be back online!