How To Steam Update Starbound
Management Panel
Using GSK's Automatic Steam Updater has never been easier. All you have to do is log in to your GameServerKings Server Management Panel and log in with the TCAdmin info provided to you in your verification email. Once logged in, head to "Game Services" located under the "Game & Voice Management" drop down menu on the left hand side of the screen. From there, click "Steam Update"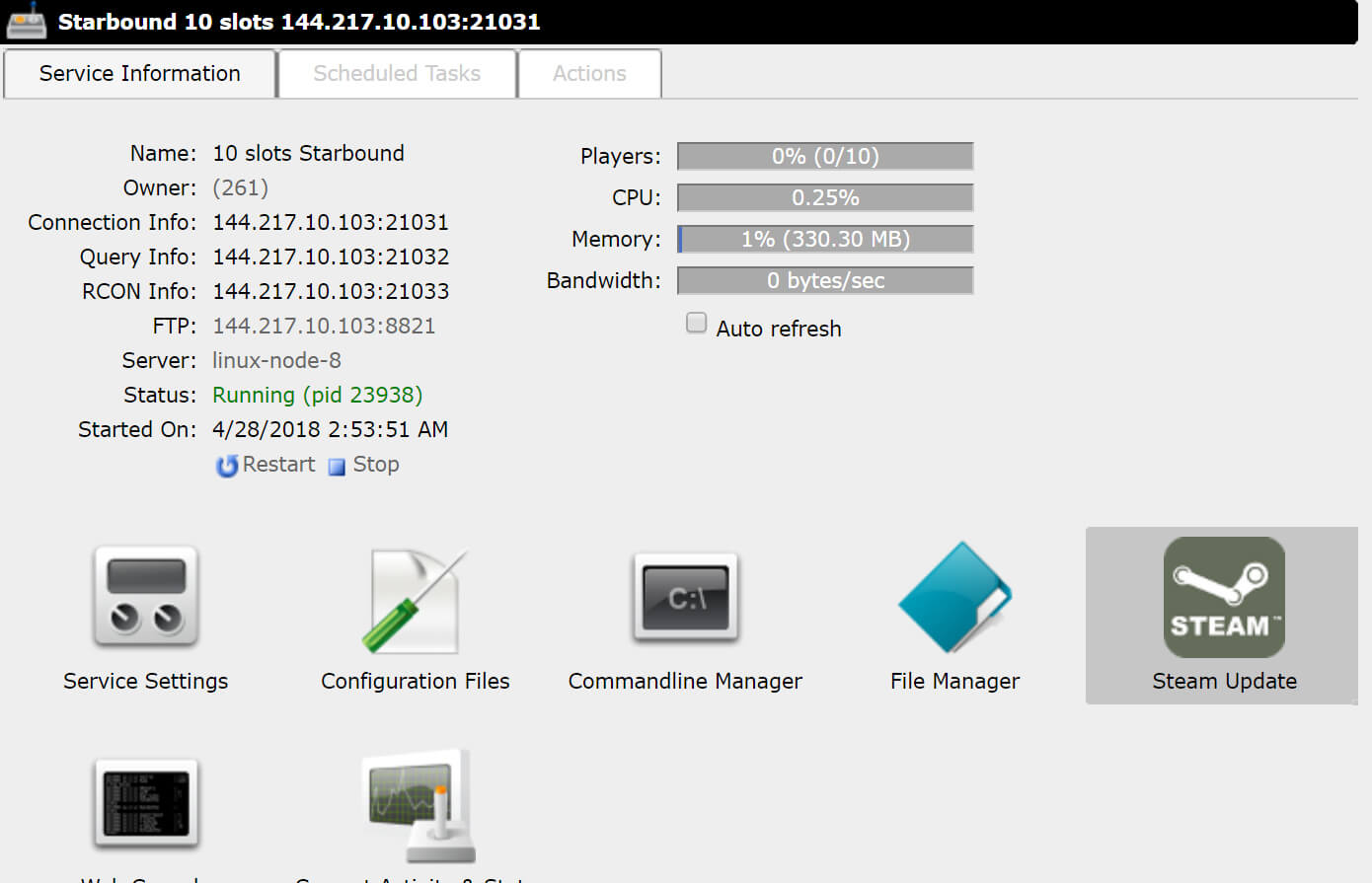 Once there, a command prompt will appear, do not close this prompt until the updater has finished the install. It will tell you when it's complete. Now you're running the newest version of starbound!
Was there anything that you missed while looking in this guide? Make sure to let us know so we can update our guide and make it even better!