How To: Change Your Map
This guide is a must know for running your own unturned server. It's important to be able to change your map on a whim. This guide is focused on our TCAdmin Configuration File Manager. If you do not want to use our File Manager, you can also use an FTP Client such as FileZilla, you can find a guide for this here: How to connect to your GSK Server via FileZilla.
If you're interested in purchasing an Unturned server with us, go ahead and check out our competitive pricing on our Unturned Hosting Page. We accept many currencies. Our pricing may be low, but our quality is high. Along with every purchase, we offer free 24/7 chat to all users. If you have any problems, you can contact us at any time.
If this guide has helped you, go ahead and check out our Unturned Knowledge Base. We serve as an encyclopedia of information regarding Unturned. If there's anything you'd like us to add, please contact us via live chat and let us know! Thank you.
Managment Panel
We've made it easy to change your map for your Unturned Server here at GameServerKings. All you need to do is go to your GameServerKings Game Server Management Panel and log in with the TCAdmin information you received in your verification email. The first step, once you're logged in, is to click on "Game Services" and go to your "Configuration Files" tab.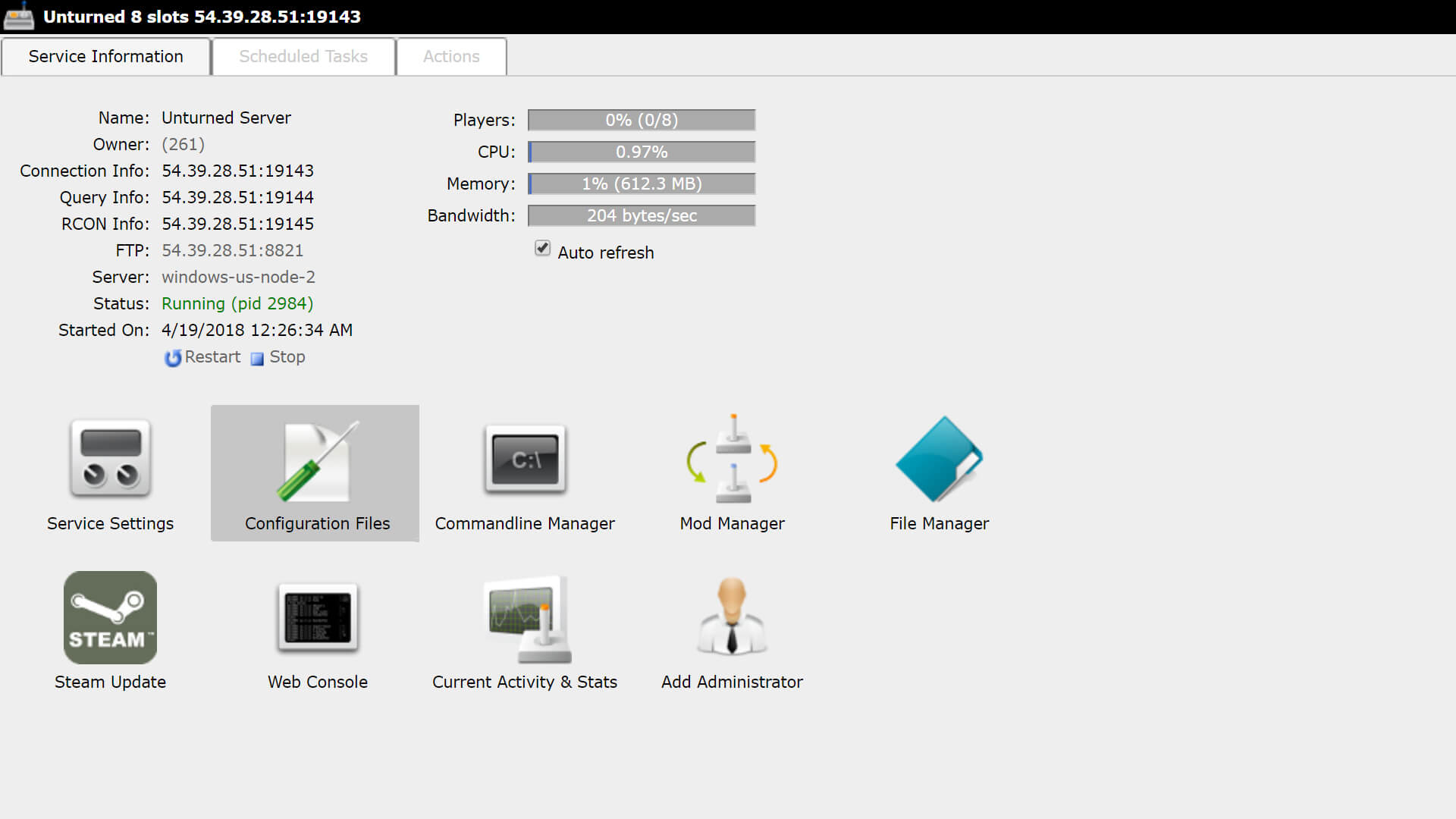 From there, locate commands.bat and click on "Text Editor"

Editing Your Commands File
From there, locate the line that says "map (current map name)" and change that to the unturned map you like. Your current options are Alpha Valley, Festive PEI, Festive Russia, Germany, Halloween PEI, Hawaii, Monolith, Paintball Arena, PEI, PEI Arena, Russia, Tutorial, Washington, Washington Arena, and Yukon. When you have everything to how you want it, click on the save icon in the top left-hand corner of your text editor. From there, go back to "Game Services" and restart your server. Your map has now changed to what you selected!