Installing Mods to Your Factorio Server
Installing mods to your GameServerKings.com Factorio server has never been easier! There are two different ways to do this, you can choose to use an FTP or upload directly on your GameServerKings Manager Panel using the File Manager.
Finding Mods
Firstly, you will need to choose the mod(s) you want to upload. We recommend using the Mod Portal on the official Factorio website. When you find a mod you like, click the Download button and save the .zip file to a location you can easily access.
Note: Having problems loading a specific mod? If you're using a different game version, you will need to click the 'Downloads' section to reveal a list of downloads with their respective game version requirements.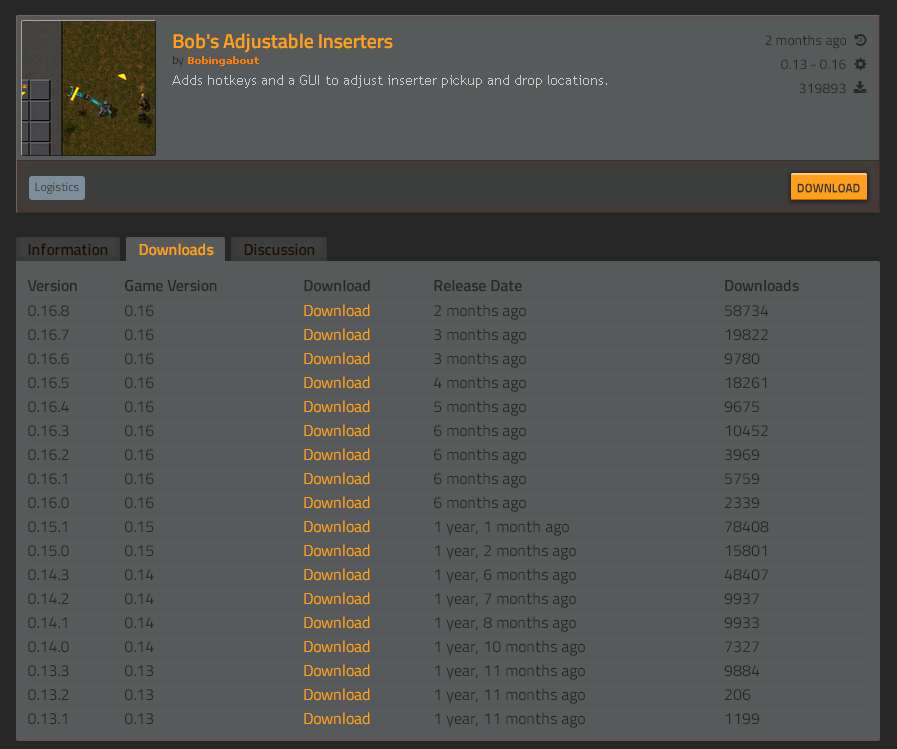 Installing via File Manager
Make your way over to your GameServerKings Manager Panel and open your File Manager. You will be presented with a screen similar to the image below.

Next, navigate to your Mods folder. It should currently only have one file present, mod-list.json, but you can ignore this. Click the Upload button in the top left, and you will be prompted to select your mod's .zip file. You can select and upload up to three at a time.
Once your file is done uploading, exit the uploader screen, and your Mods folder will refresh. You will see your new mod has been added to the folder! From here, all you need to do is click the Restart button to reboot your server. Once it loads back up, you will be able to enter your game with the mod active.
Installing via FTP
This process works exactly like the one above, only through your FTP client. To find your FTP login info for your server, go to your GameServerKings Manager Panel and select your server. The IP and Port will be displayed in the Service Information tab at the very top.