How to become an administrator
Making yourself an Administrator on your Project Zomboid server is as easy as editing a simple command line. Below we will detail exactly how to run your Project Zomboid dedicated server as an admin.
Commandline Manager GSK Guide
To login with an admin account with project zomboid, you must edit the command line. The command line is the first thing the server sees before it turns on. It contains information which, in some games, are used for information that does not change like map level, rcon passwords, etc. To do so is very simple.
First, log into your GameServerKings Game Server Management Panel and log in using your TCAdmin information provided to you within your verification email. Once you log in, click "Game Services" on the left-hand side of the screen, in the navbar nested under "Game & Voice Management"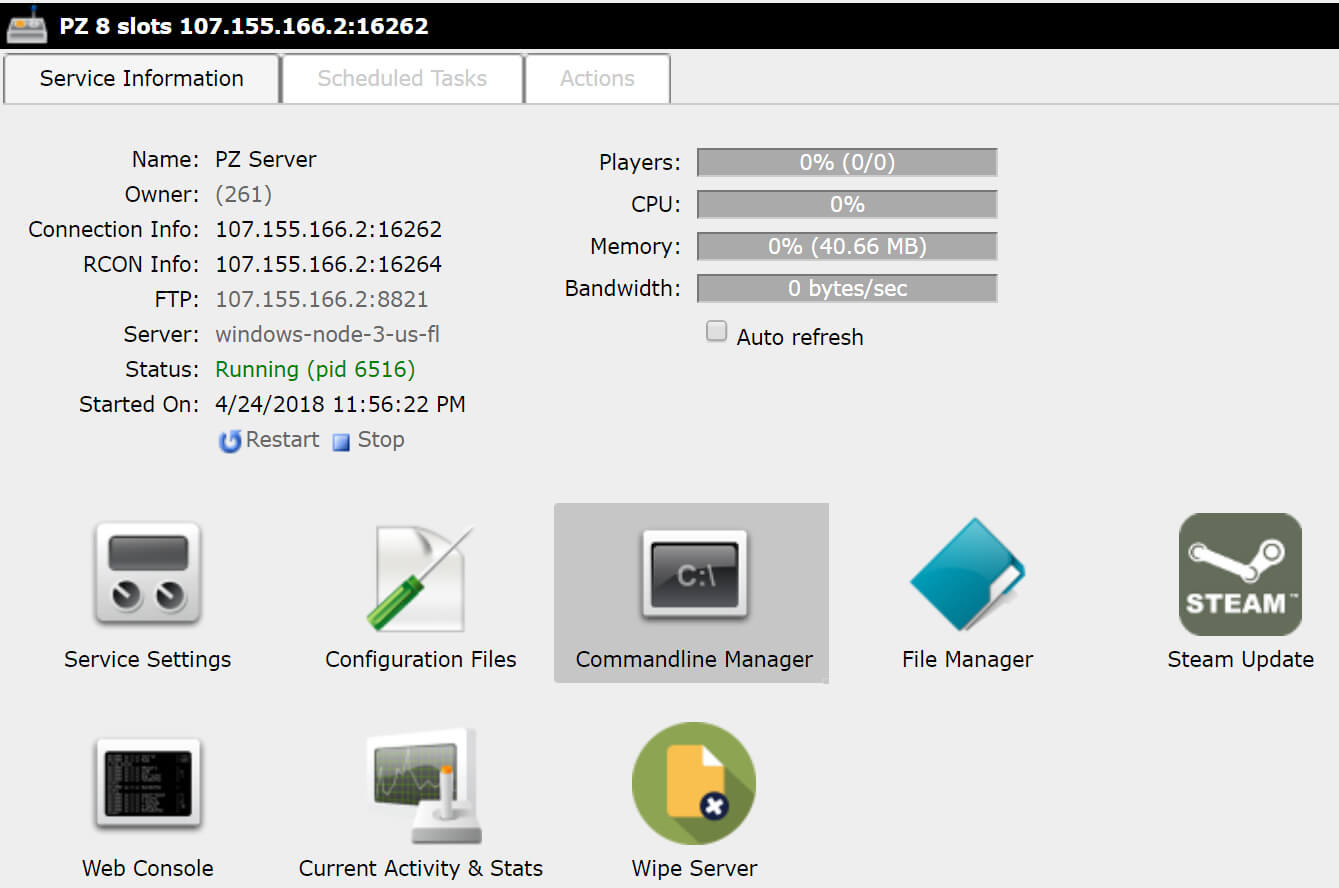 Now that you're in your game services panel, click on "Commandline Manager" and once you're in you will see two tabs at the top. One titled "Predefined Commandlines" and one titled "Custom Commandlines" click "Custom Commandlines"
Within the "Custom Commandlines" tab, click "New" in the top left-hand corner, and describe your command line. For this example, I'm using "MyServer." Then, click the checkmark next to the "Admin Password" field and within the field type in a secure password. The password I chose, was SecurePassword.
Take a look at the other options while you're here and set them up as you like. When you've finished applying your changes to your command line, go ahead and click "Save" Next to your saved "MyServer" command line, click "select." Now your server is set to restart with the new command line. From here, go back to your "Game Services" panel and click "Restart" to restart your server. Once your server is rebooted, your admin password will have changed.

The last thing you need to do is to boot up your Project Zomboid client and log in to your server. Login with the default admin username, "admin" and the password as the password you set. Save your server and you will be able to log into an admin account with one click of your mouse.