How to install Rust Oxide
This guide is written mainly for GameServerKings Customers. We have rolled out a system which allows you to install Oxide for Rust much easier than doing it manually. Many services like this come with a Rust server from GameServerKings. Check out our hosting prices by following this link: Industry Leading Rust Server Renting at Industry Low Prices
If you like this guide, check out our many guides for 2018 Rust Servers on our Knowledge Base!
Installing Rust Oxide on your rust server has never been easier at Gameserverkings.com.
Just follow three easy steps:
1) Go to your GameServerKings Server management profile located at manager.gameserverkings.com. Select Game Services under the taskbar and you will be brought to your server management page.

2) From there, enter your Mod Manager.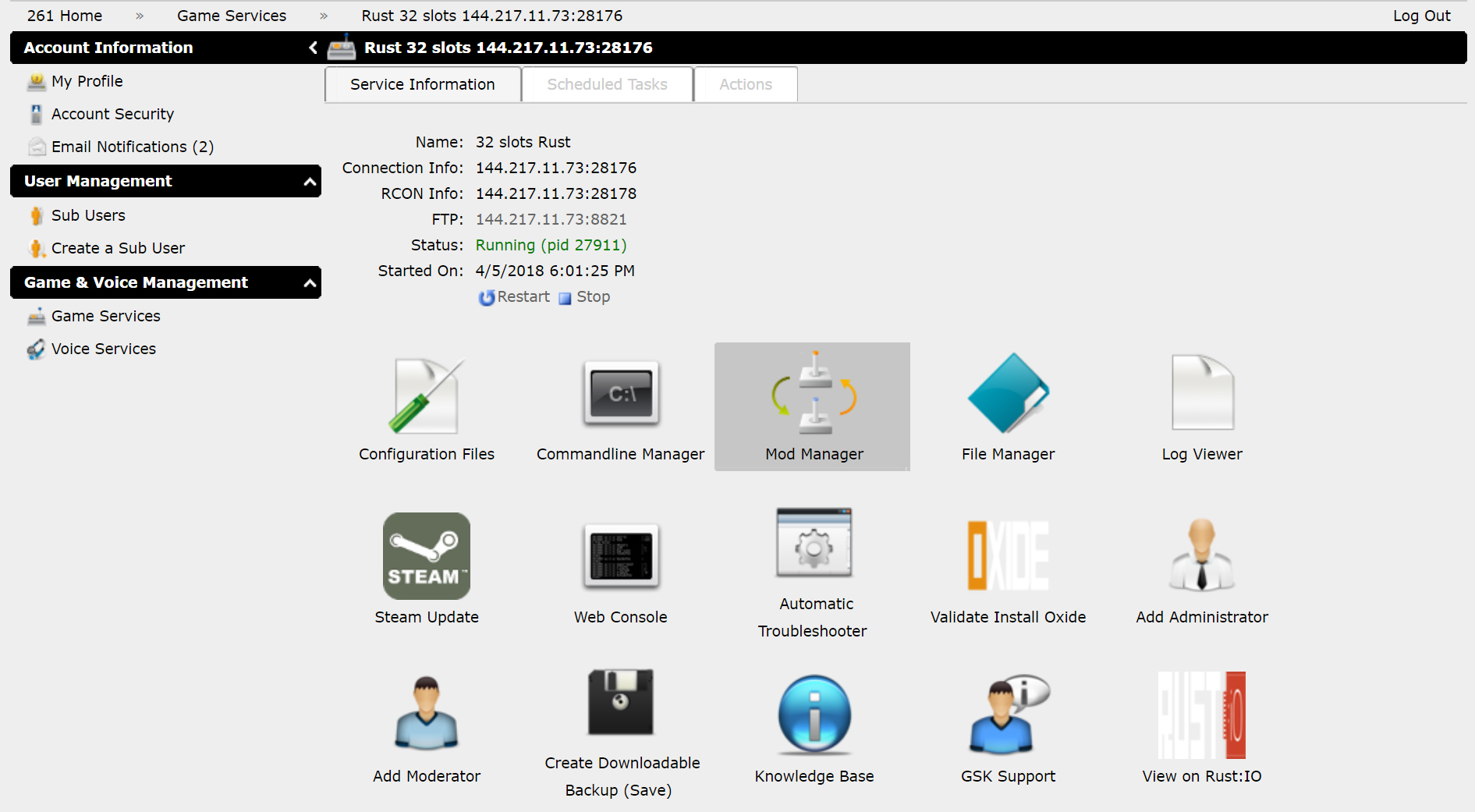 3) Within the mod manager panel, look for Oxide. Click Install!

You will be prompted with an installation window
upon completion, wait for your server to initiate, and you're ready to play!