How To Install Mods On Dedicated Starbound Servers
This guide was created with our users in mind. Although, if you understand basic file systems, you can use an FTP Client like FileZilla to use this on any service. If you're interested in our services, check out what you can get using our pricing sheet on our Starbound Server Hosting, Cheap but High Quality and Uptime page.
If you think this guide was useful, go ahead and check out some more of our handwritten Guides and Starbound Articles on our Knowledge Base! We write every guide with our users in mind, so if you have a suggestion please contact us via our ticket system or our 24/7 customer support. Your feedback means the world to us and we'd love to improve and grow by helping you grow your server.
You should read these guides first:
Finding Mods
Before we continue, check out these useful links:
Adding steam workshop mods to your Starbound server is very easy. There are two ways you can get a file for a mod:
Be a registered user on the Chucklefish Community forums at playstarbound.com and download it from there
From the Steam Workshop.
If you download the file from the Starbound forums, save that somewhere you know you will be able to find it easily. It will be saved as a .zip file, unpack it with a zip file archiver and keep the unzipped file for later.
If you download your Mod via Steam Workshop, open the workshop page, and navigate to Steam/steamapps/workshop/content/211820. Within, Steam will save your workshop file. It will save the name of the file as the steam ID associated with the workshop mod. You can find the ID at the end of the URL of the Steam Workshop page it. Copy the mod's folder and move somewhere easy to reference, like your Desktop.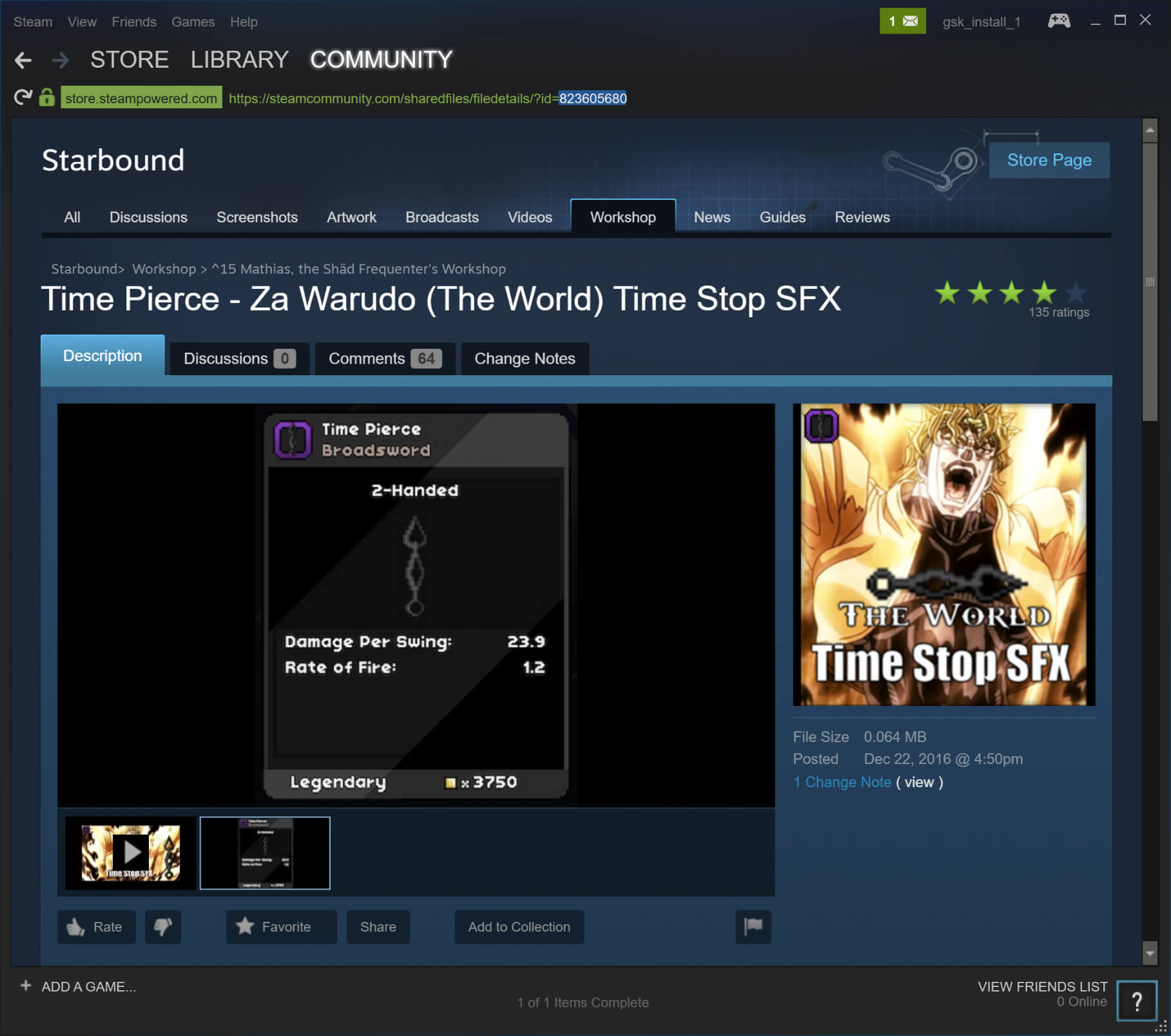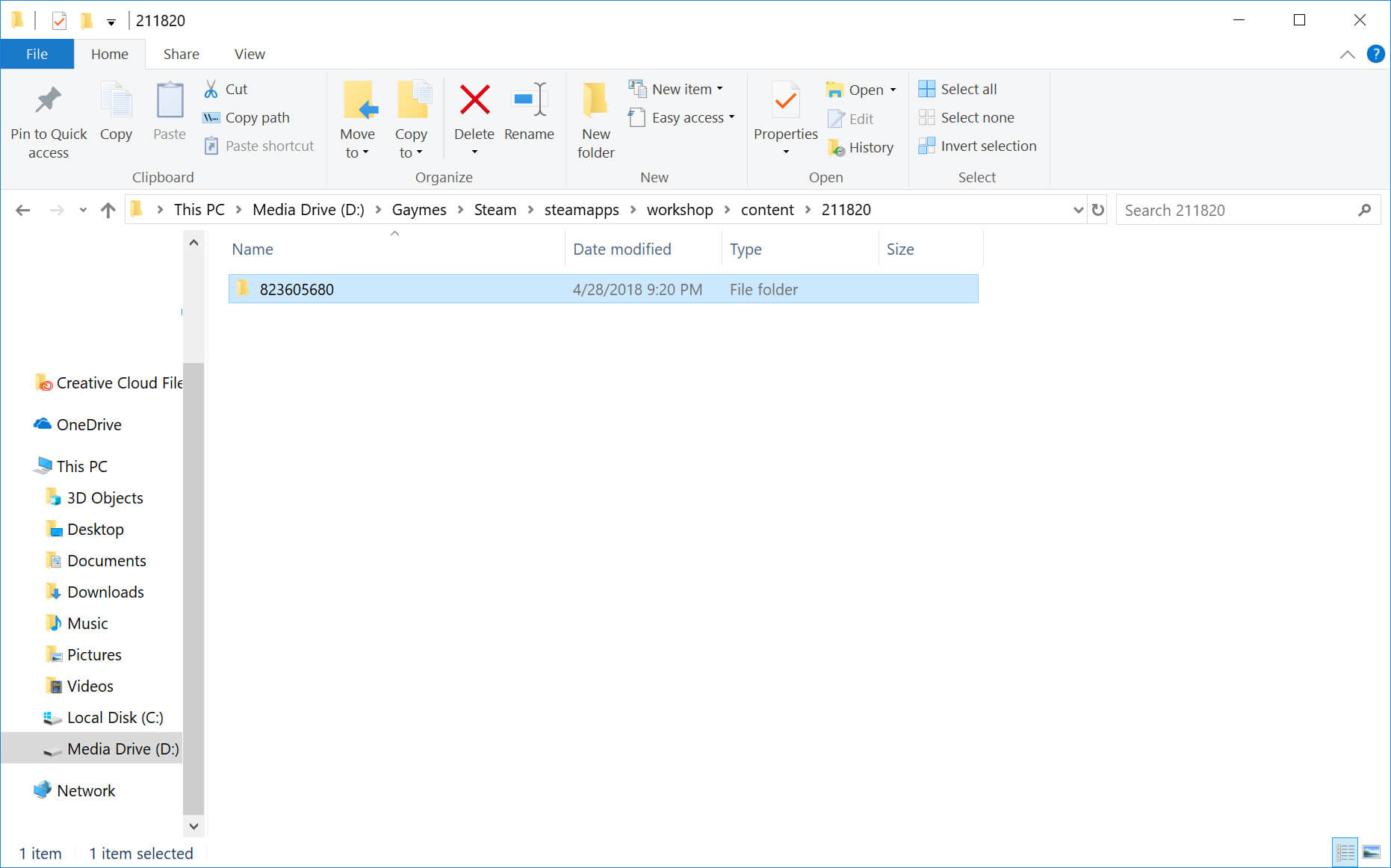 Uploading Mods
Now that you've finished that, open your GameServerKings Server Management Panel, and log in with the TCAdmin information provided to you within your verification email. From there, go to "Game Services" located in the left hand navbar menu. Now select the "File Manager" button.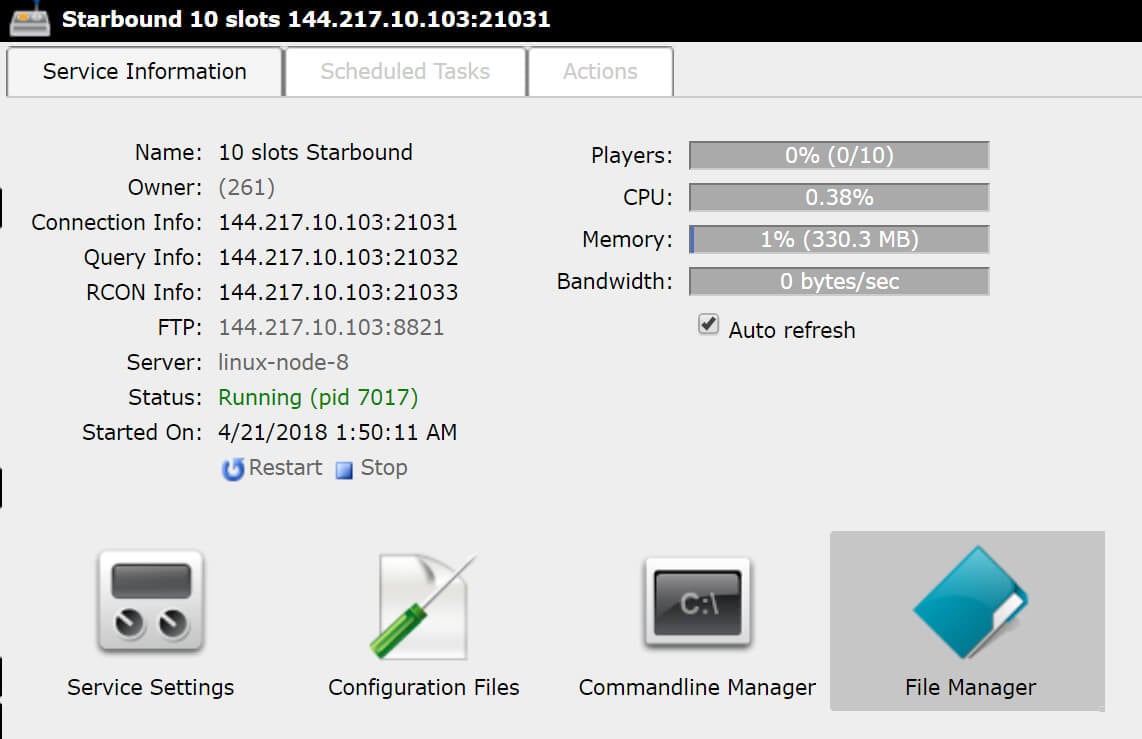 Once you're in the "File Manager", find the mods folder. Click on your mods folder to open it, and select the "new file" button. Give your file the same name as your Mod.
Now open your new file and press the "Upload" button. Find your Mod folder containing your Mod's files, then click on the .pak file and upload that.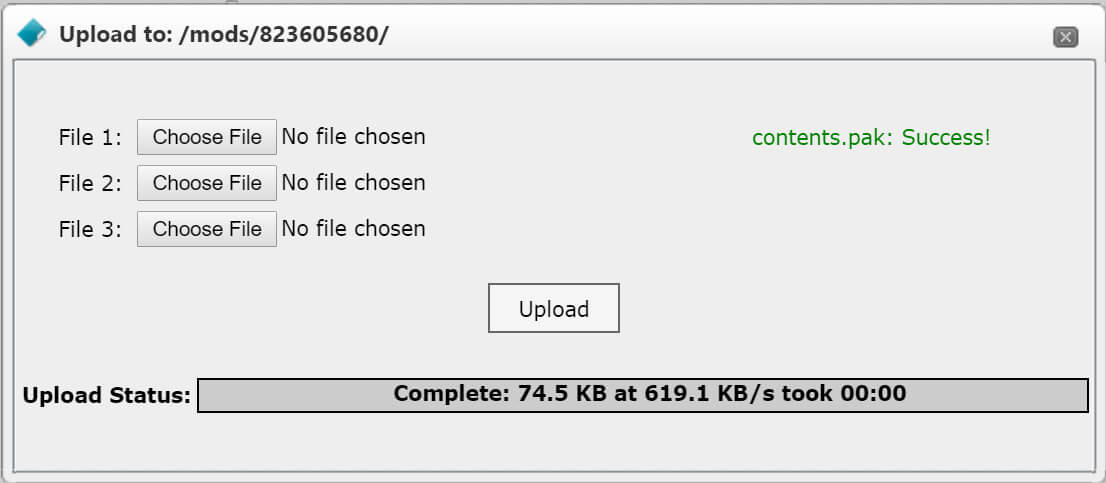 Once your file is uploaded, go back to your "Game Services" tab and reboot the server. Your mod should now be installed!