Team Fortress 2: How to connect via IP
Many of our servers have been reporting issues with getting on the server browser for TF2. If you're having issues, read this guide. Ensure that you're using alphanumeric values only for your server's name, and it may take up to 48 hours. In the meantime, you'll need to know how to connect to your server via IP. If this guide has helped you in any way check out our other guides on Team Fortress 2 and SourceMod on our TF2 Knowledge Base.
If you're interested in becoming a server renter with us, check out our competitively priced TF2 Servers. In some cases, we've been seen as low as 10% of the price of our competitors, with greater quality. Our goal is to provide the greatest quality servers for our users, and we work hard every day to make this a reality. If you have any ideas which may help the user experience, please let us know! Our eyes and ears are open to any user suggestions, just submit a ticket or contact us via our 24/7 Customer Support system.
Intro
When you create a new TF2 server, occasionally it may take a while for your server to be added to the in-game server browser. Although, there are some things you'll need to know to ensure you even can join the server browser. If you want to connect to your server via IP you can do so easily.
Management Panel
First, Go to your GameServerKings Game Server Control Panel and log in with your TCAdmin login information sent to you in the verification email you received after your purchase. Select "Game Services" on the left-hand side of the screen in the navbar listed under "Game & Voice Management." From there, you'll be able to see connection information for your server.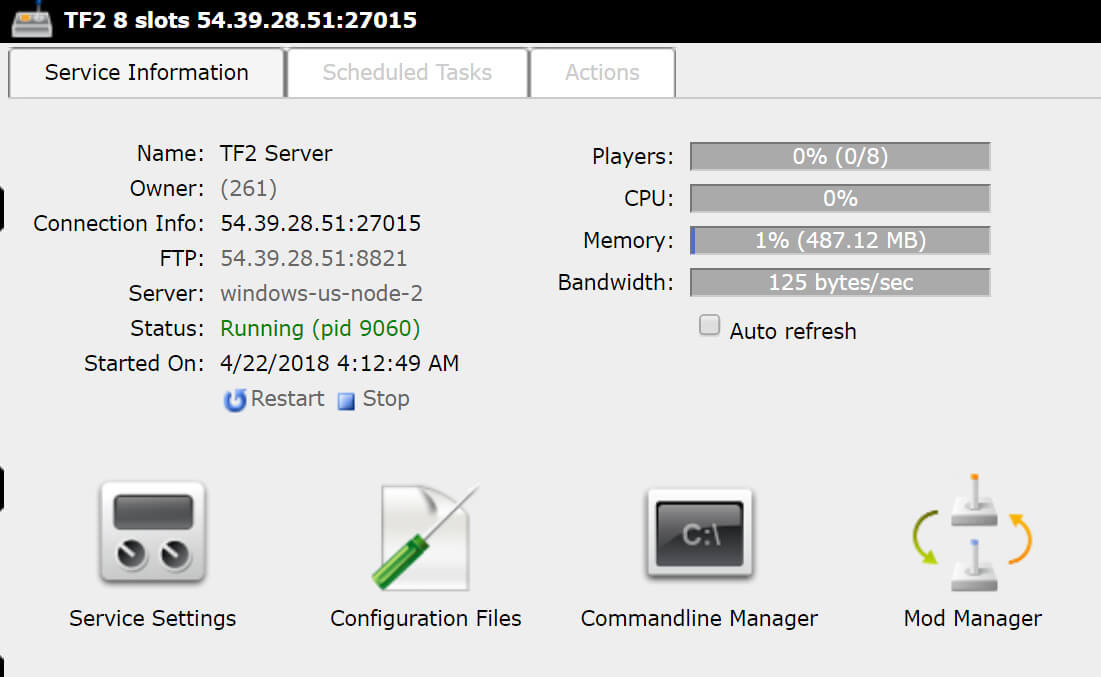 Connect via IP
Next, you'll need to enable your in-game console. By default, this is turned off. To turn it on, boot up TF2 and open up your settings, From there, go to "Advanced" and then click the checkbox that says "enable developer console" click okay and now you can access the console whenever you want by pressing "`" (located below escape or above tab, to the left of 1 on most QWERTY keyboards)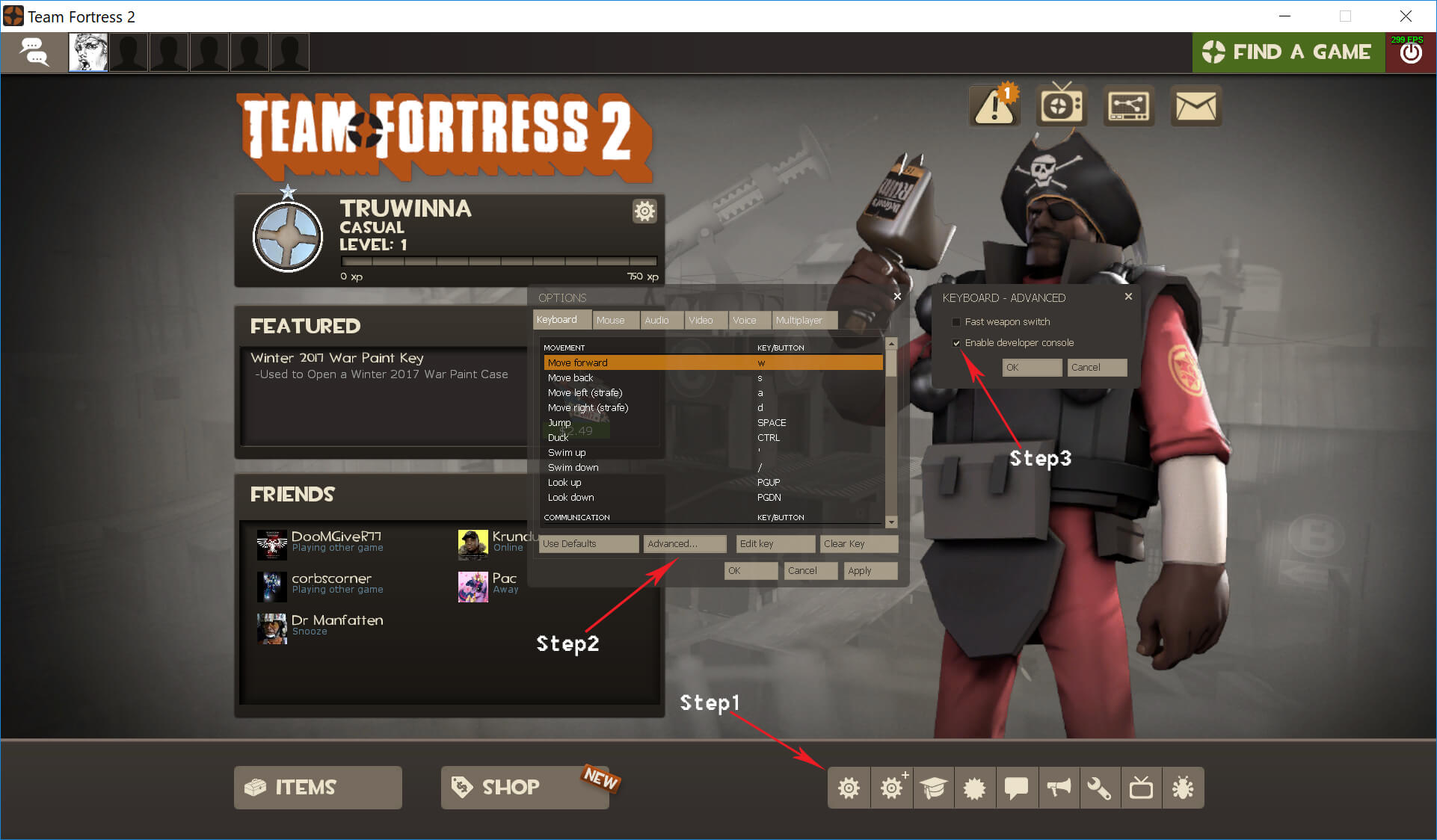 Then press "`" to open the console. Once your console is open type in connect [connection IP], press enter, and you'll be in!