How To Set Up SourceMod Plugins For TF2
Intro
Installing plugins using SourceMod and GameServerKings has never been easier. If you're bored of your in-game experience, or even if you want to control your server more by expanding your administrator toolset, SourceMod Plugins are the way to go. By following this guide you will learn the ins and outs of installing your SourceMod Plugins on your TF2 Server.
Management Panel
First, you'll need to login to your GameServerKings Game Server Control Panel. Use your TCAdmin login information sent to you in the verification email you received after your purchase. Select "Game Services" on the left-hand side of the screen in the navbar listed under "Game & Voice Management." From there, STOP your server and follow our guide on how to install MetaMod: Source and SourceMod. When you've finished doing that, go back to "Game Services" and click "File Manager".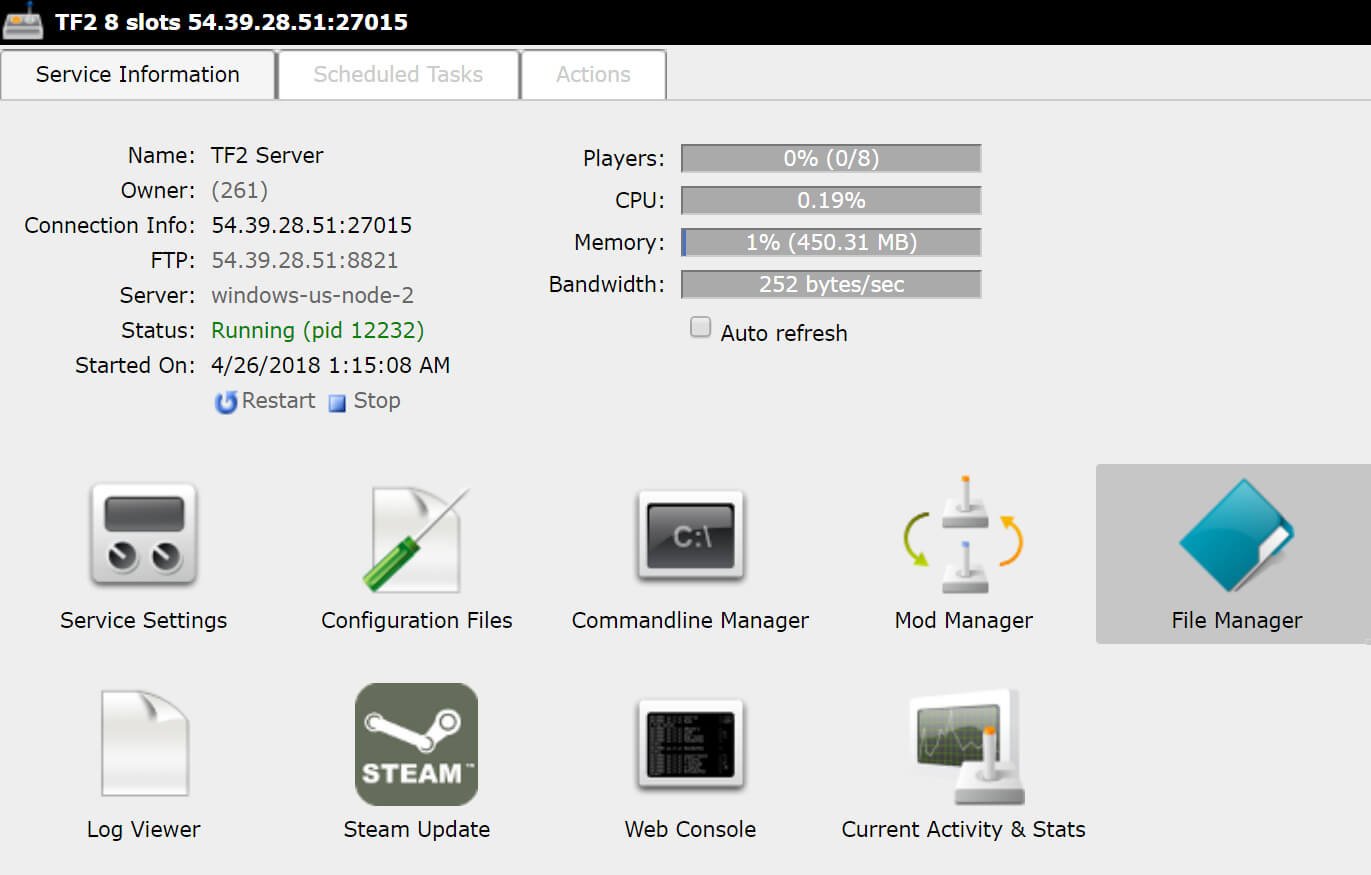 Locating Plugins Folder
From there, just make your way to the /tf/addons/sourcemod/plugins folder by clicking "tf" then "addons", "sourcemod" and then "plugins" This is the file you will be uploading your plugin.smx files to.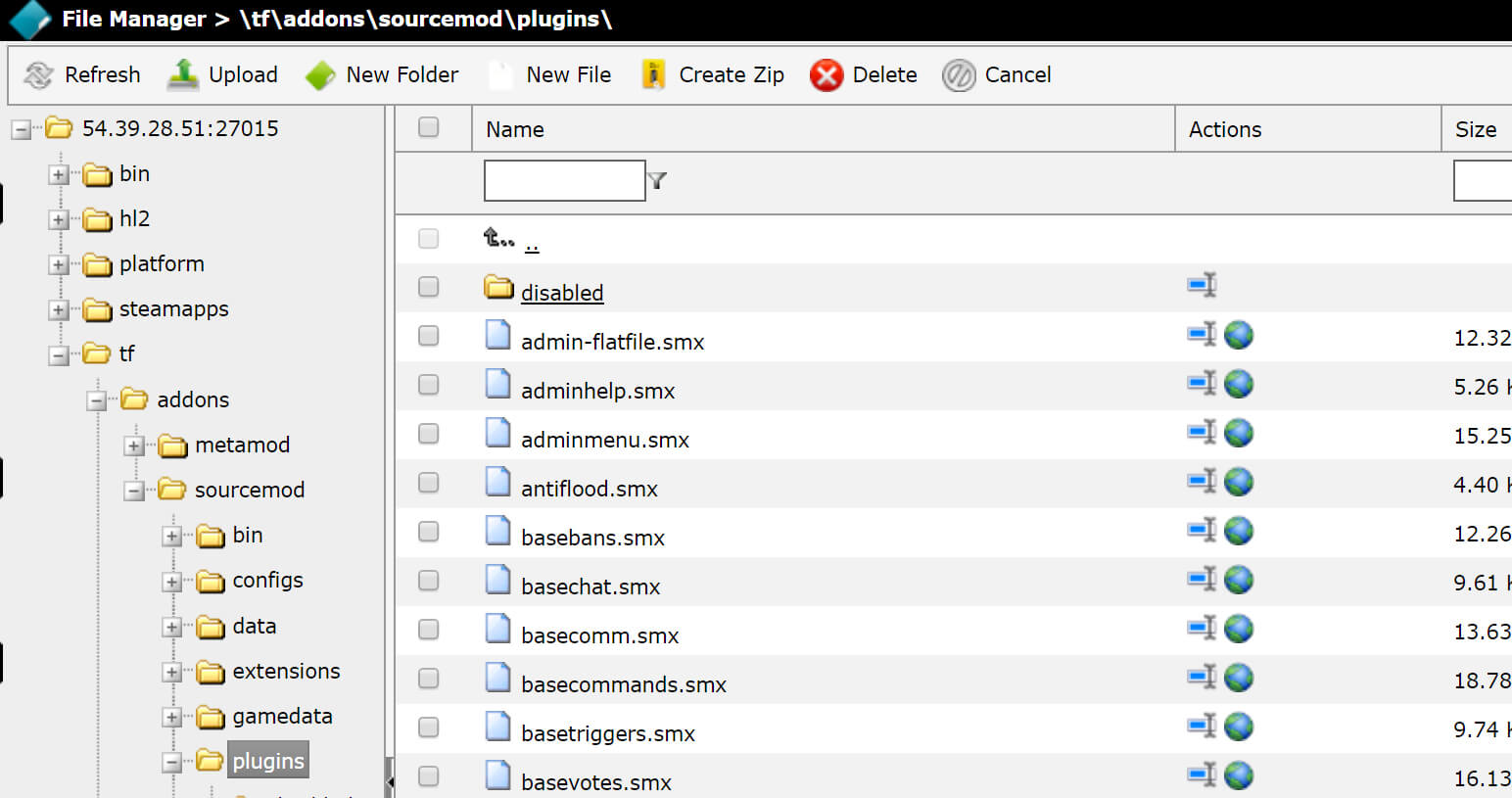 Uploading Plugins
Next, you'll want to make your way to either the AlliedModders Forums or the SourceMod Plugin Search Page to look for a plugin. For my example, I'm using HP Hud by AliedModders Forums user "HL-SDK" Once you have your .smx file downloaded it's time to upload the file. Go back to your file manager and upload your .smx files to the plugins folder by clicking "Upload" in the upper left-hand side of the file manager. You will be prompted with a browser window, find your file and then upload it by pressing select and then upload.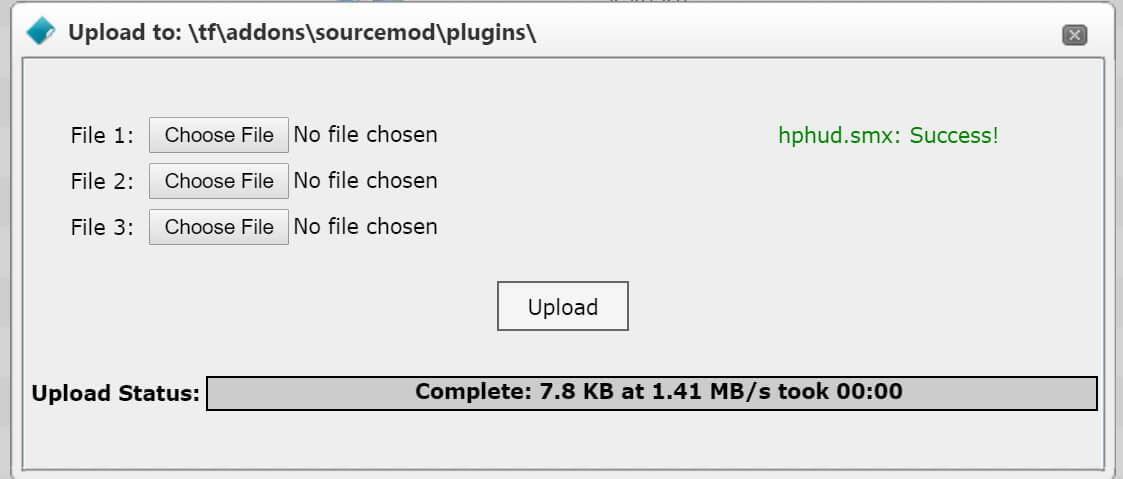 Once your file had completed uploading you can go back to the "Game Services" tab and reboot your server. Once you do, your new plugin will be active!