How to become admin on your unturned server
This guide was created with GameServerKings Customers in mind. Our prices are low, but our standards are high. Give our competitive prices a look here: Unturned Hosting
If this article helped you, go ahead and check out our Unturned Knowledge Base for more information similar to this. Thanks!
Configuration Files
To become an Administrator/Owner on your Unturned server you'll need to add your Steam 64 ID into one of the game's configuration files. From your management panel, locate the Configuration Files button and click it.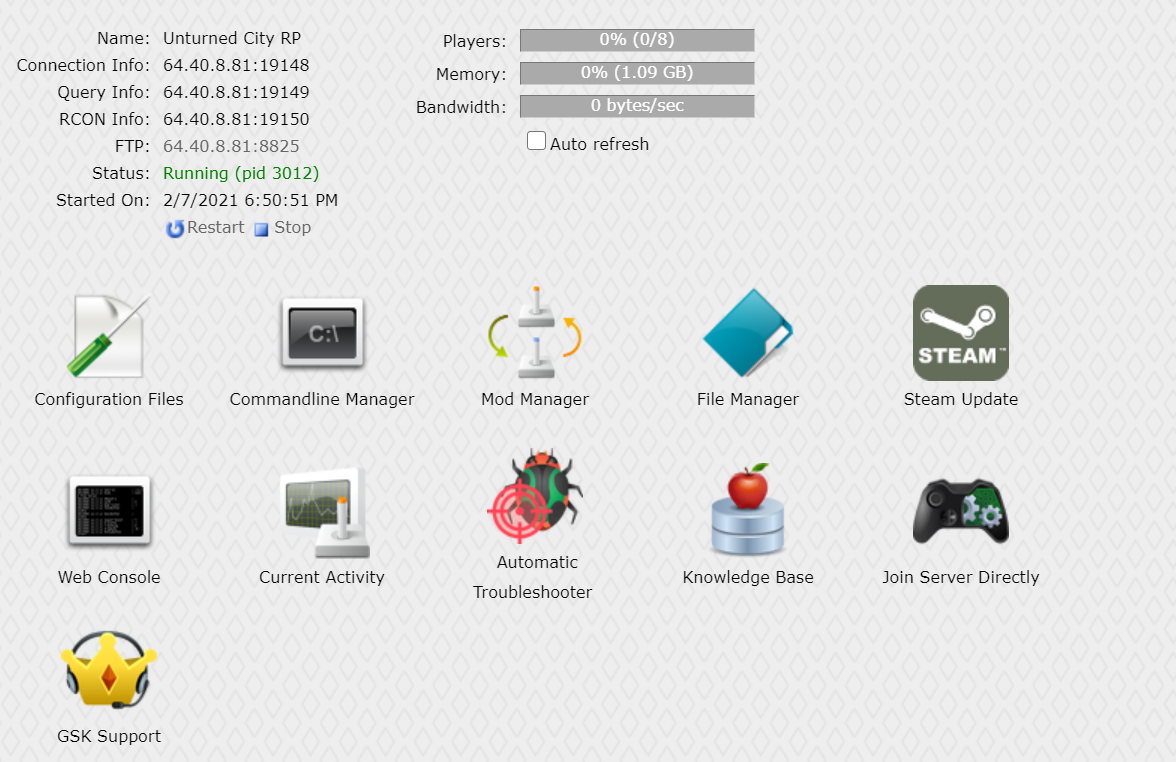 You'll now be on a screen which allows easy access to various configuration files for your Unturned server. You'll want to locate the "Commands.dat" file and choose the Text Editor option to the right-hand side of the file name.
Adding Administrator
With the file editor now open, you'll simply want to add the following line of text to the bottom of the file:
owner <Your Steam 64 ID>
You can find your Steam 64 ID by using this tool. Your file should now look similar to the screenshot below.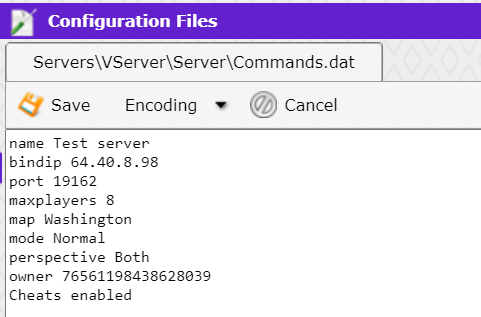 After it has been added, simply click the Save button, then navigate back to your main management panel area and click the Restart button to apply the new file changes. The next time you connect to your server, you should be an Administrator/Owner!