How to become admin on your unturned server
This guide was created with GameServerKings Customers in mind. Our prices are low, but our standards are high. Give our competitive prices a look here: Unturned Hosting
If this article helped you, go ahead and check out our Unturned Knowledge Base for more information similar to this. Thanks!
Management Panel
Becoming an admin on a GameServerKings unturned server has never been easier, just head over to the GameServerKings Game Server Management Panel, log in with your TCAdmin information sent to you when verifying your purchase. From there, click "Game Services". You will be greeted with a page that looks like this: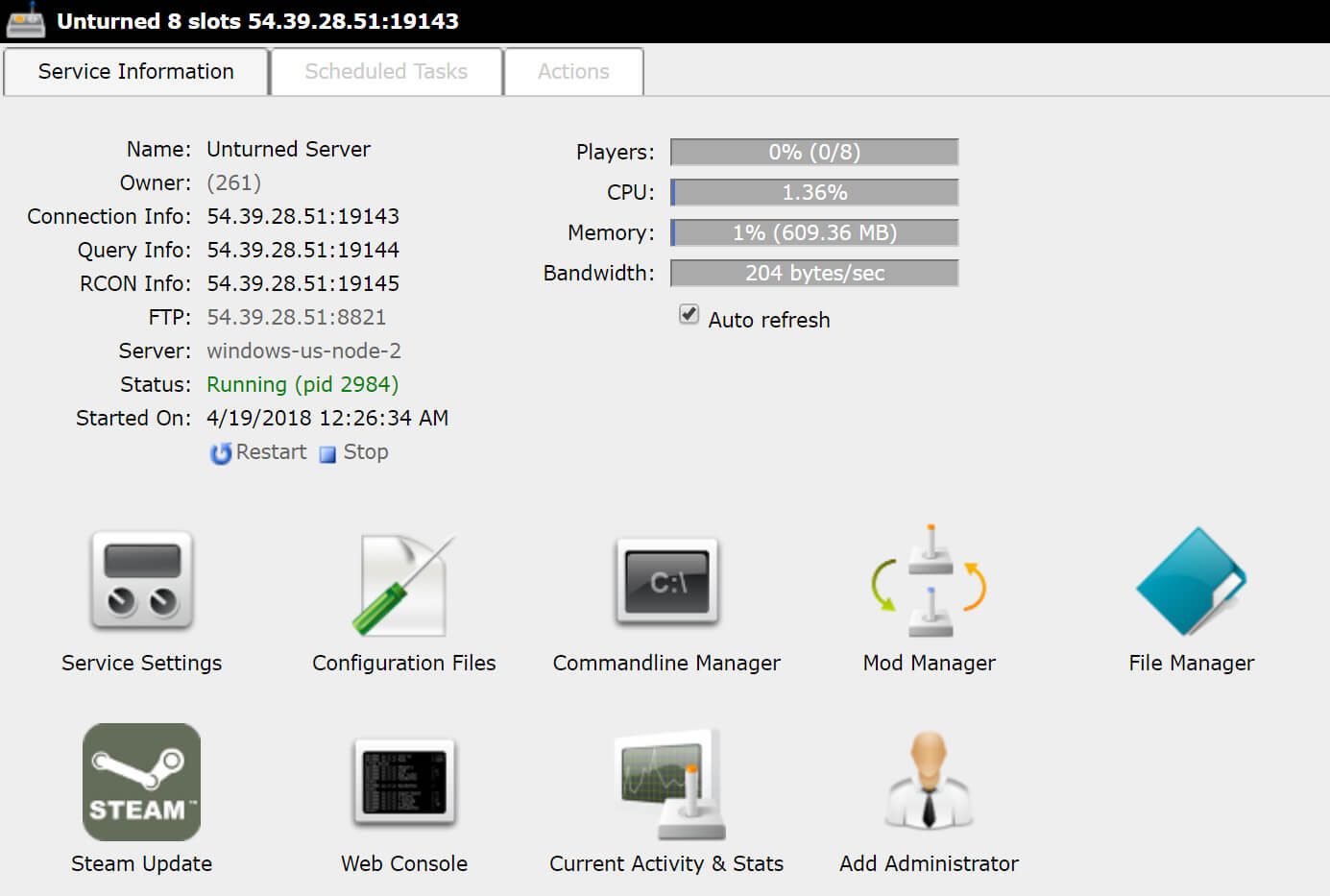 Add Administrator
Now that you are in the right place, click "Add Administrator" and then, in the text box insert your steam user link. When you have finished, press "Execute"

And now you're done! Restart your server and you'll have an Unturned Admin account. Thanks for reading!