How To Create A Game Mode Specific TF2 Server
Intro
Say you've just set up your server and you want to make it specific to one game mode. Servers which restrict game modes are popular among the TF2 community as it allows players to have a more specific choice of what and how they play. For this guide, we're going to make a server that will only roll "Control Point (standard)" maps. It's much easier to do than one would think and can be boiled down to editing your command line and editing your config files. If you follow this guide you'll understand how it's done.
Management Panel
First, you'll need to login to your GameServerKings Game Server Control Panel. Use your TCAdmin login information sent to you in the verification email you received after your purchase. Select "Game Services" on the left-hand side of the screen in the navbar listed under "Game & Voice Management." From there, STOP your server and then click "File Manager".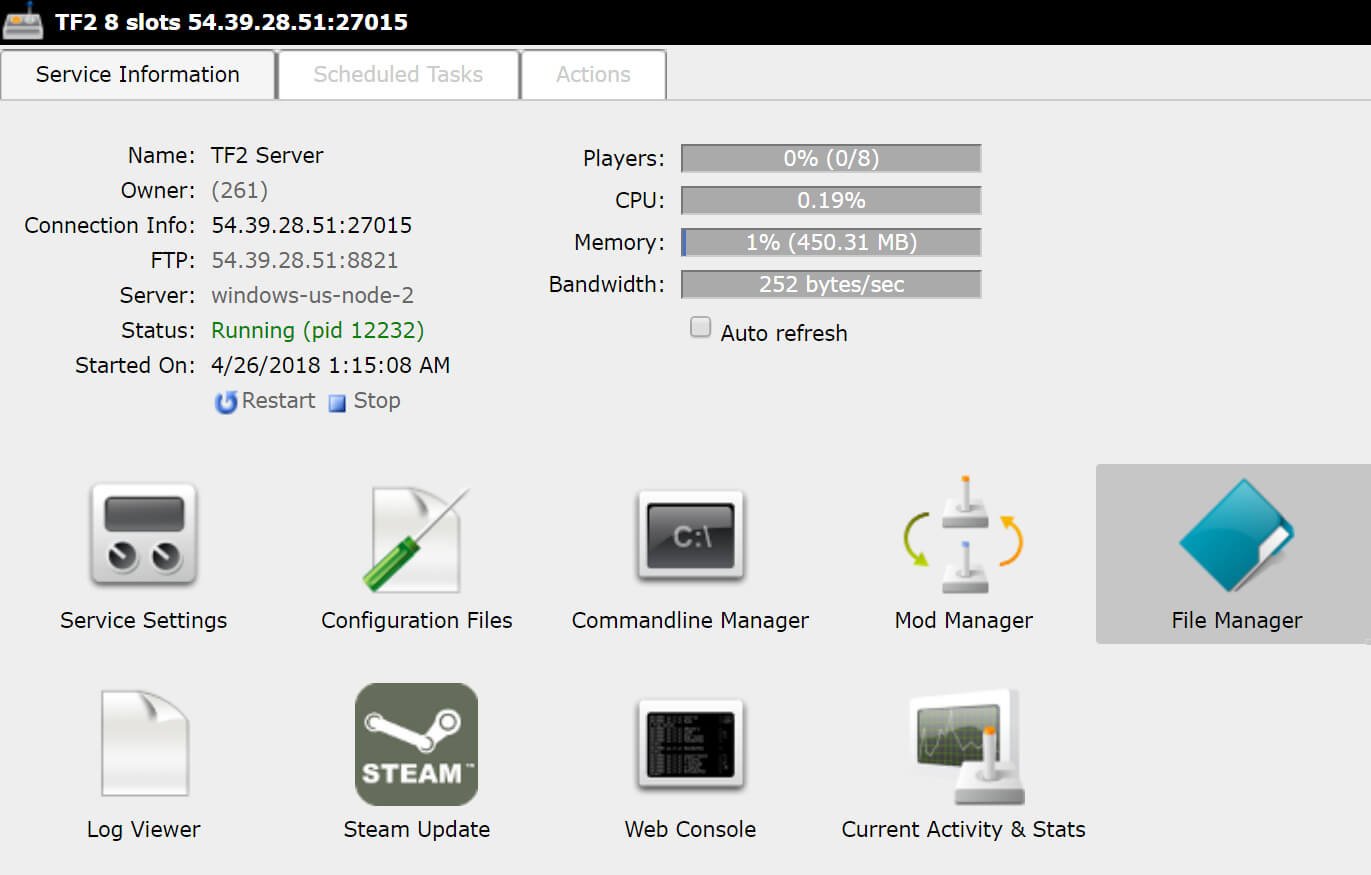 Creating Your Maplist
Once inside, click on the /tf file. Once inside click "New File" on the top of the file manager. It will ask for a name, name it "maplist.txt" and click OK. From there click on the pencil next to "maplist.txt" to open that file in the text editor.

Once inside, this is where you'll add the name of all your map files. For this example, I'm only going to be using control point (standard) maps. My file will look like this:

Change Your Default Map
Once completed, press save and go back to your "Game Services" tab. Now that you're back, follow our guide on how to set your default map. This is important because the game will always boot into the default map every time the server starts up. So, if your default map is set to a Mann vs Machine map, for example, you will always boot into an MvM map. Select a map which is in your map list, save the command line, select your new command line, and then Start your server back up. You now own a mono game mode server!