How to install TShock Plugins
If you find this guide useful, we thank you. Our content development team have been working on these guides for your enjoyment and use. We pride ourselves on creating great content for our users. If you have a suggestion for an article or guide, please contact us via Support Ticket or our 24/7 Live Support. For more articles like this, check out our Articles, Guides, and TShock tips on our TShock Terraria Knowledge Base.
If you're interested in becoming a member, please check out our Competitively Priced High Quality TShock Terraria Servers for Rent. With superior uptimes and excellent customer support, we'll be here for you along every step of the way. Thank you!
Using TShock with Terraria can evolve your gameplay to levels you would never be able to reach with vanilla Terraira. By following this guide you will know everything to do with installing TShock Plugins. It's easy, and it will enrich your gameplay on many levels!
Useful Links
Finding Plugins
First, you must select your plugin. Go to TShocks Plugin Directory linked here to find a list of all available TShock plugins. For this example, I chose a plugin called TeleportRequest. This plugin allows you to request to teleport to other players locations, permission is required so this would be great for a multiplayer server. If you want to use this as your first plugin, you may download it from this link.

Installing Plugins
The next step, under "Game Services" STOP your server from your GameServerKing's Server Management panel, and then locate "File Manager."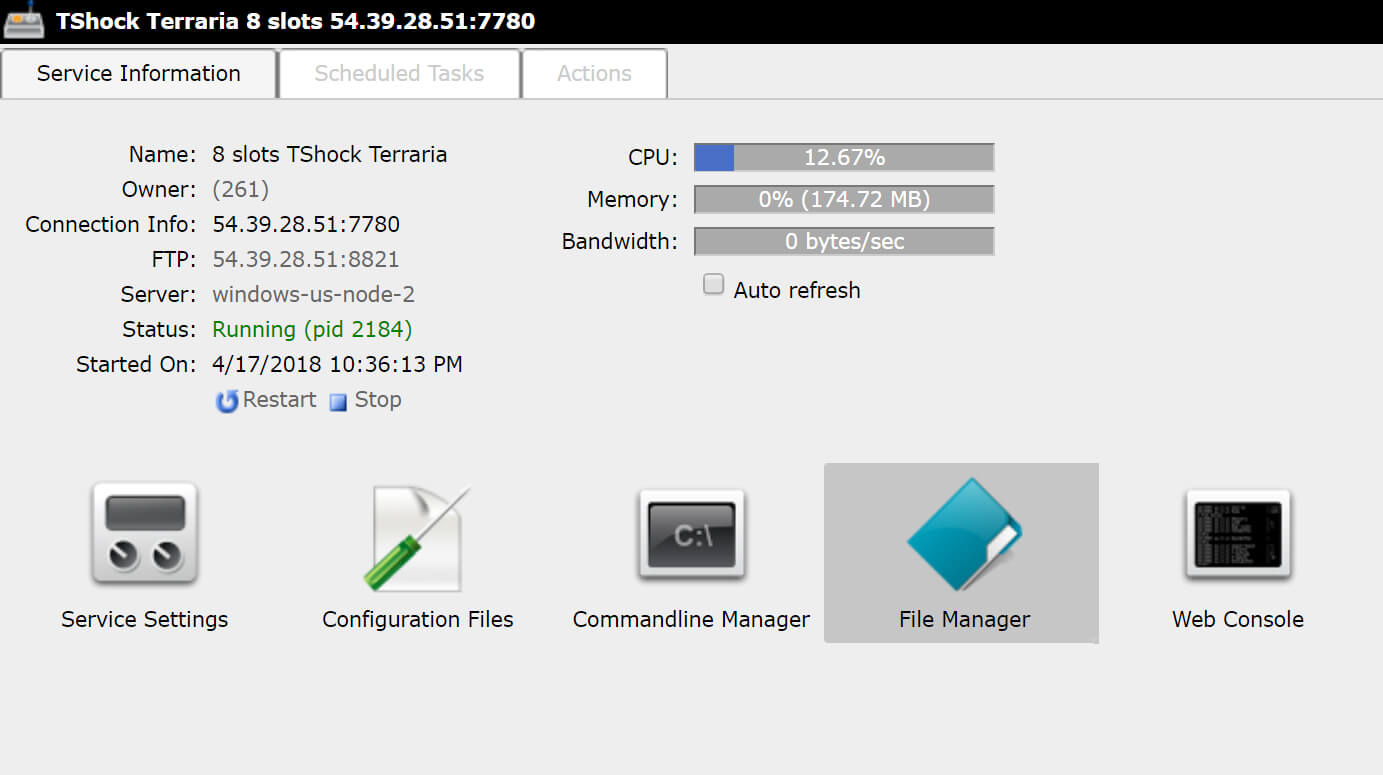 Next, you must locate the plugin installation folder on your Terraria installation, for Gameserverkings.com Terraria Tshock servers, it is located at "/ServerPlugins/".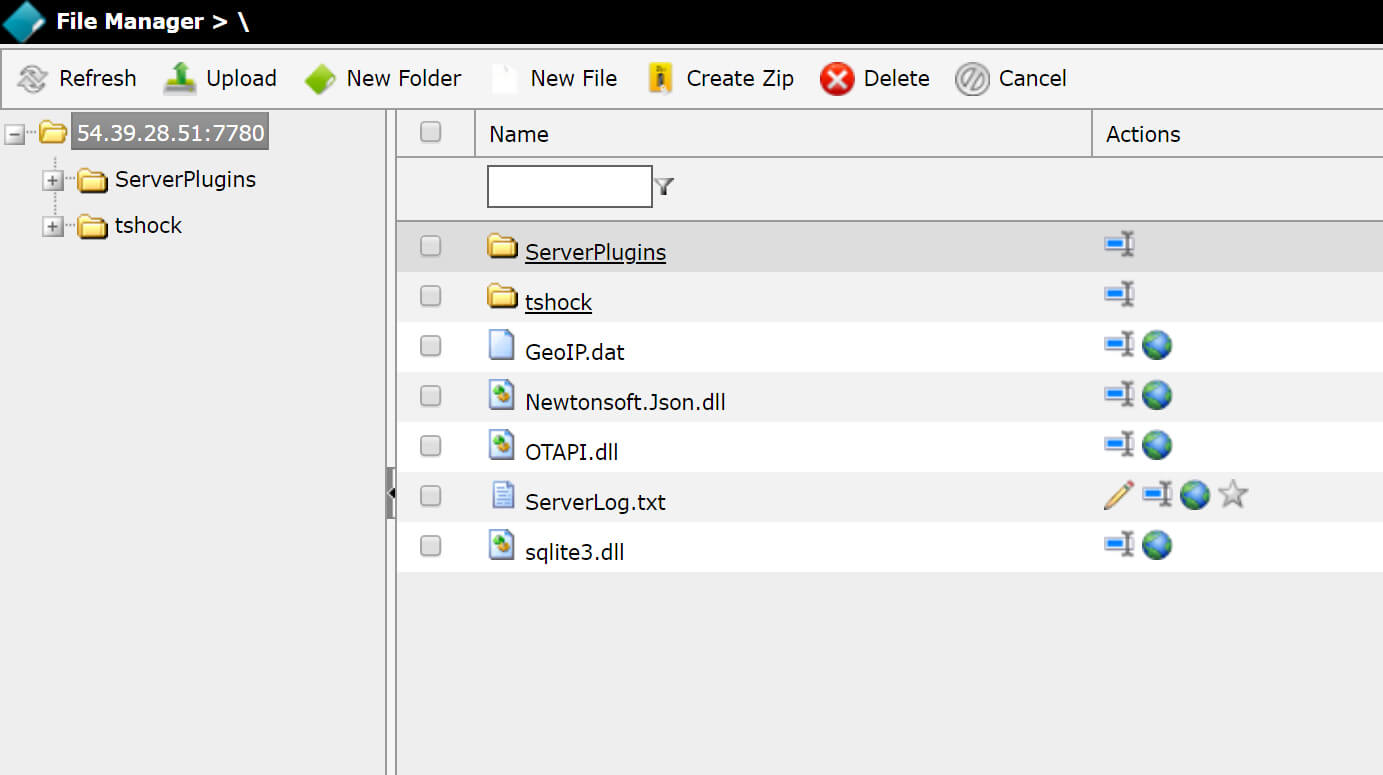 This is the file you want to upload your plugin's .dll file. In this instance, my file is "TeleportRequest.dll." In other instances, your file may be in a zipped or compressed folder. To unzip, depending on your operating system, you may have to download a .zip extractor to access the .dll file. To upload your plugin's file click on the "ServerPlugins" folder to enter it, and then click upload in the top left corner of the file manager. From there, click browse and find the location of your saved .dll file. Mine was inside my "Downloads" folder.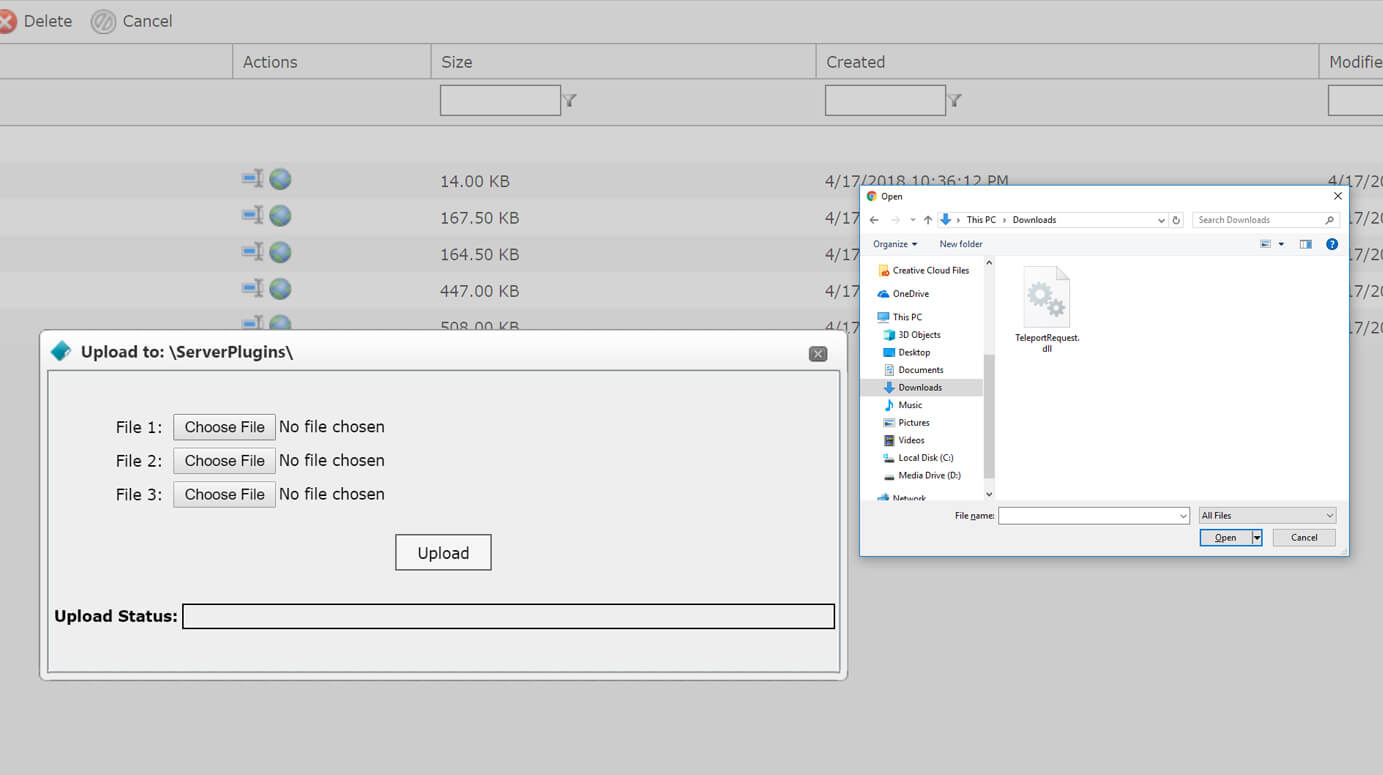 An alternative to using our management panel is to use FileZilla or another FTP client. We allow our users to have free access to an FTP service. Our guide is located here: How to Use FileZilla with your GameServerKings Server.
Reboot your server and the plugin will now be installed!